There are new types of combinations allowed under the PBS pre-advised design approval process, but what does this mean?
On the 1st of April 2019, the National Heavy Vehicle Regulator (NHVR) expanded the Performance Based Standards (PBS) pre-advised (PA) design approval process. The changes allow three new types of vehicles to get faster Design Approvals (DA), mostly at PBS Level 2. This batch of changes is centred around expanding the process to include more PBS vehicles that aren't substantially different from their more common counterparts.
The PA process allows PBS DA applications for vehicles that fit within specific design criteria to receive approval from the NHVR in a few days rather than a few weeks. The difference is that the PA process bypasses the PBS Review Panel because the PBS Review Panel has pre-advised the NHVR that they support designs that meet the PA criteria.  To date, the process has been very successful in expediting the PBS approval process. In its first implementation, only truck and 3- or 4-axle dog trailer combinations qualified for the PA process, but the design specifications were expanded last year to include A‑doubles, B‑doubles, prime mover and semi‑trailers, and truck and 5- or 6‑axle dogs.
30-metre B-doubles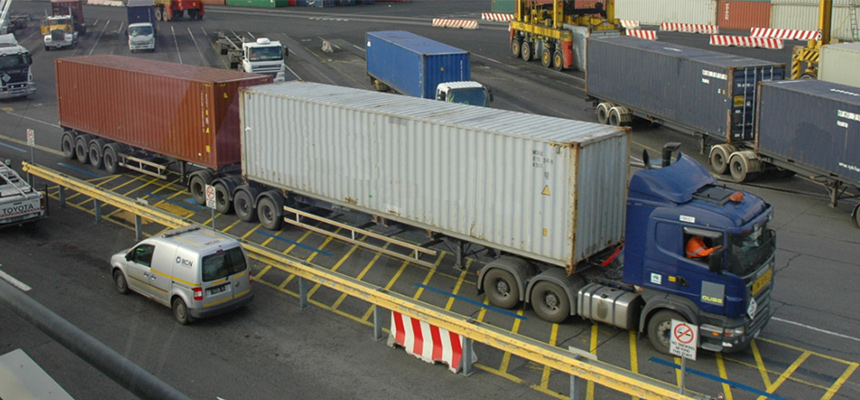 Previously, PBS Level 2 B-doubles would only comply with PA design specifications if they were under 26 metres. While B-doubles much longer than 26 metres may struggle to meet all PBS standards at Level 2, it is common to see 26.5-metre or 27-metre B-doubles pass these standards. In Advantia's experience, these combinations aren't substantially different from a PBS perspective, so including 30-metre B‑doubles under the PA system is a logical step.
For vehicles which don't manage to meet the PBS Level 2 requirements, B‑doubles may now also be PA at PBS Level 3. As it stands, the PBS Level 3 PA design specifications allow for identical mass and dimension limits as the PBS Level 2 PA design specifications.
In addition to the above inclusions, the PA B-double design specification now also includes the option to use trailers with single axles and quad-axle groups, alongside the existing options of tandem-axle groups and tri-axle groups. This has been complemented by increasing the maximum allowable gross combination mass (GCM) for PA B-doubles at Level 2 and 3 up to 82.0 tonnes. However, it does come with the caveat that a B-double that only has tri-axle or quad-axle trailers must comply with the clear spacing rule, or 'X-Y Rule', to be pre-advised, as shown below. This is unusual, as the X-Y Rule typically only applies to B-doubles with two tri-axle trailers. It will be interesting to see if trailer builders are willing, or even interested, in working within this requirement for the sake of being PA.

To comply with the X-Y Rule, Y must be no more than 1.3 metres longer than X and no less than 1.0 metre shorter than X.
26-metre prime mover and semi-trailers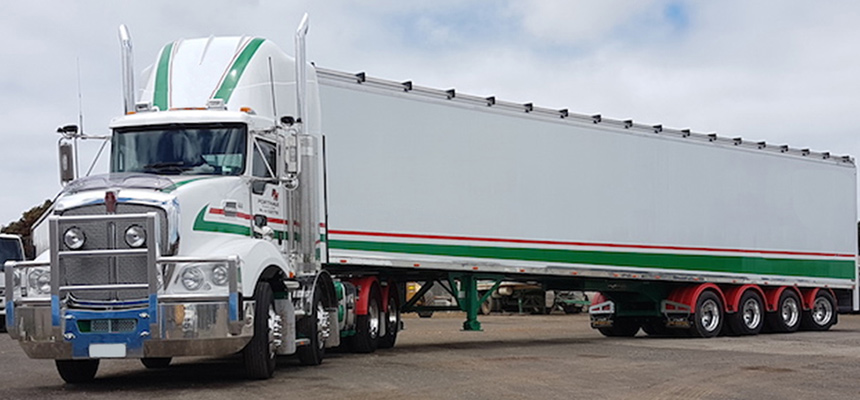 The PA specification for prime mover and semi-trailer combinations now allows up to 26 metres in overall length with a maximum GCM of 55.0 tonnes at PBS Level 2, along with the option of using a single axle semi-trailer at any PBS Level. One potential application of this new PA specification may be a 55.0 tonne combination built to carry low density product. Such a combination would compete with B-doubles, and truck and dogs for volume with the advantage of using only a single trailer for the entire payload. It would also avoid the need for a multi-combination operator license.
The combinations allowed by these changes are fairly uncommon, or can usually be fitted in within standard prescriptive limits, though it is nice to see that the option is there for those who do need to take the PBS route for their equipment. Afterall, one of the primary goals of PBS is to allow for innovative designs that haven't been seen before.
26-metre truck and 3- or 4-axle dogs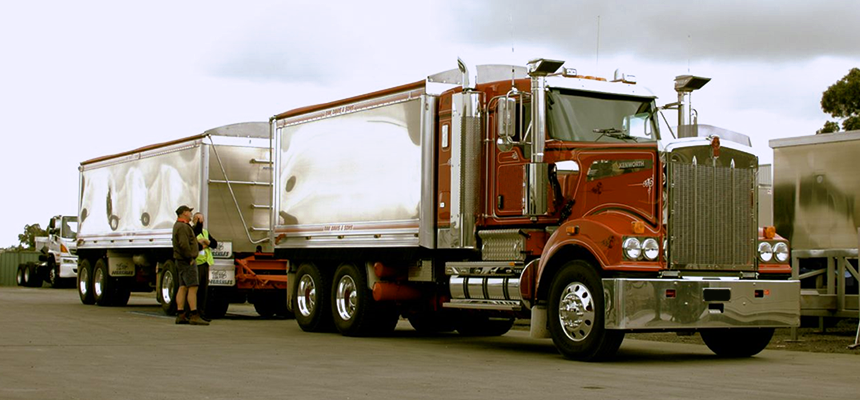 While truck and dogs, especially those with 3 or 4-axle dog trailers, are the most common PBS combination, the existing PA design specifications did not allow them to exceed 20-metres, even at PBS Level 2.
Twin-steer truck and dog combinations are often mass limited by the Tier 1 bridge formula when restricted to a 20‑metre overall length. By removing the 20-metre cap on Level 2 PBS truck and dogs for the PA process, these combinations will take less time going through the PBS approval process.
Looking forward
Overall, these changes are encouraging to see, as they indicate an eagerness from the NHVR to consider uncommon combination types as part of their PBS decision-making process. In time, hopefully more heavy vehicle combinations are added to this process, such as 36.5-metre B‑triple and AB‑triple combinations.
Contact Advantia if you would like to investigate PBS opportunities for your business