Road Access Assistance
You manage a fleet of heavy vehicles.  You've been thinking about running a High Productivity Freight Vehicle under Performance Based Standards (the PBS Scheme).  You've seen others do it before you, but you're not sure about whether it can be done on the particular roads you use.  You can't risk a big investment in new equipment, so you start to ask around.  Nobody seems to give you a straight answer.  You've learned all you ever will from limited online resources, and you don't know where to turn next.
There's a better way.
Start with Advantia
Advantia is in a strong position to assist you from day one in determining whether road access will be granted and, if so, the conditions under which it will be granted.  Our strength comes from a long case history of PBS road access assistance, which has forged our understanding of what can be achieved by adopting a tried-and-true process and having the technical skills to challenge unreasonable decisions.
Some enquiries might be resolved to your satisfaction during your first consultation with us.  If not, leave it to us to get you a definitive resolution, so you can tackle the more pressing challenges in your business.
A Hands-Off Experience
We're regularly engaged to manage road access requests because we'll handle any routine correspondence from the National Heavy Vehicle Regulator, State Road Authorities, and Local Councils.  We'll keep you informed of progress and we'll only get you involved where necessary.  Once you've engaged Advantia for road access assistance, there's very little you need to do until you receive written confirmation of your road access outcome.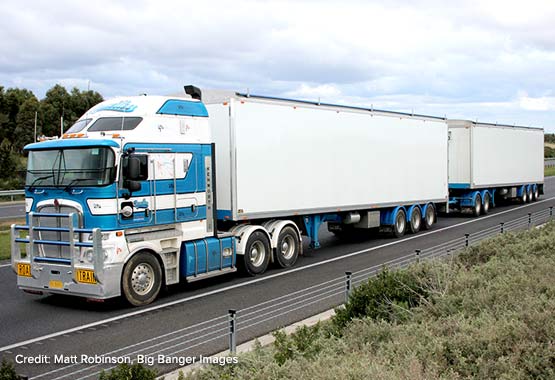 A High Success Rate
Some of Australia's most prominent PBS success stories came to be because of Advantia's road access assistance. We've succeeded in obtaining road access approval where it was initially denied, we've achieved greater mass and dimensions than previously thought possible, and we've boosted the efficiency of transport operations to new levels. Most importantly, our clients have been able to embark on their PBS projects with confidence.
PBS: Linking VIC & NSW Seminars
In recognition of the PBS network alignment in Victorian and New South Wales. Victorian Department of Transport, Transport for New South Wales, NHVR, Advantia, Mass Management, V-DAQ and BTT Engineering are running workshop information sessions to provide industry with the insights, knowledge and detail for operating successful PBS operations in both Victoria and New South Wales.
Find out more
What We Deliver
Initial advice based on past experience, to give you more certainty to proceed
No-nonsense turnkey service, to let you focus your time on more important things
Technical skills in road access decision-making, to challenge unreasonable decisions
What our clients have to say
Advantia's approach to PBS works well with our trailer sales process. By getting them involved early, on behalf of our customers, we've been able to give customers the confidence to go ahead with a PBS combination. They even handle the road access side for us as well. That's how we built a 34m A-double to run to Melbourne from New South Wales.

Pumpa Manufacturing

As good as PBS has been for the industry, with all the complexities around road access we rely on the experts at Advantia to help get our customers' PBS combinations rolling.

MaxiTRANS

We value the availability and responsiveness of Advantia's entire team. When a customer of ours has a PBS concept in mind, we often call on Advantia for some advice on the likelihood of it being approved, and the level of road access. If it goes through to the Design Approval stage, the service is prompt and the quality is high.

Barker Trailers