A PBS case study: $65,400 extra profit in one year under PBS
For many people in the industry, PBS has often been touted as a benefit. This is either through promoting safer vehicles or allowing operators to make their operations more efficient and productive.
But today we are going to look at a recent case of an operator making the decision of whether to operate under PBS or not.
The operator in question, Joe, currently works hauling crushed rock from a quarry to a nearby concrete batching plant in regional Victoria. Joe is paid $6 a tonne for his payload and because the trip is not far, he can complete 12 trips a day, 6 days a week, 50 weeks a year.
Joe's vehicle is a 6×4 truck hauling a 3-axle dog trailer. Currently Joe works at 45.5t GCM for a gross payload per trip of 30.5t.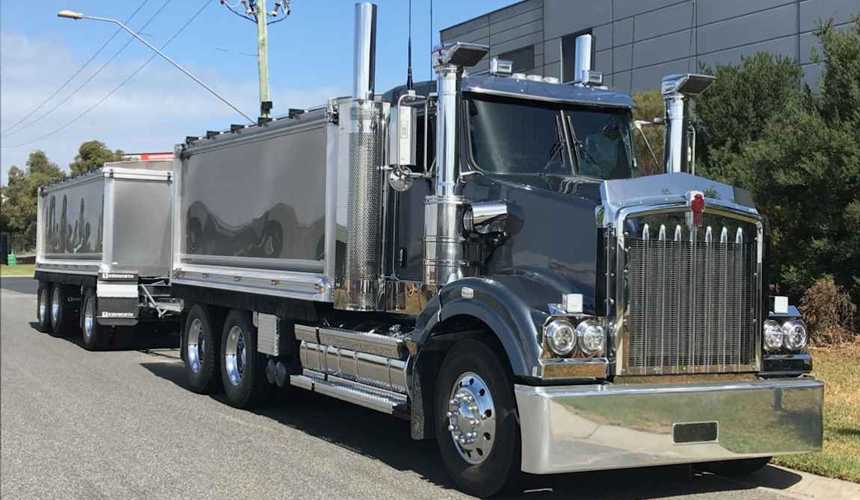 Example of a 6×4 truck and 3-axle dog trailer – credit Hercules Engineering
If Joe operated under PBS, he would be able to haul 49.5t GCM instead, or in other words, haul an additional 4t per trip.
Joe can still complete the same 12 trips a day, but now he can earn an additional $1,728 a week compared to what he was earning before. Over 50 weeks, this totals to an extra $86,400 per year!
Now, there will be some additional costs for Joe that we must take into account:
PBS costs – Approximately $5,000* – in the first year only
Mass management accreditation and costs – Approximately $4,000 a year
Additional fuel costs – Approximately $12,000 a year
This means that in the first year of operation, Joe earns an additional $65,400 on top of what he would have earnt before. The years after he will have an extra $70,400 in his pocket. This makes it an easy decision for Joe to decide to go with PBS.
Before PBS
After PBS
45.5t GCM per trip
49.5t GCM per trip
Assuming the same operating costs except for fuel
$86,400 extra revenue per year

-$21,000 costs in the first year

$65,400 extra in first year

$70,400 extra every year afterwards
*entry level pricing suitable to most truck and dog owner operators
Request a Consultation with Advantia to see how your business is able to benefit from PBS.