Advantia helps AMK navigate 33-metre A-Double access to the Port of Melbourne
33-metre A-Double access between Regional Victoria and the Port of Melbourne made possible by Advantia's comprehensive road access and Performance-Based Standard (PBS) services.
With the growth of Victoria's High Productivity Freight Vehicle networks and a desire to improve freight efficiency, AMK Container Services have turned to 33-metre A-Doubles increasing efficiency of 40-foot container transports between Regional Victoria and the Port of Melbourne.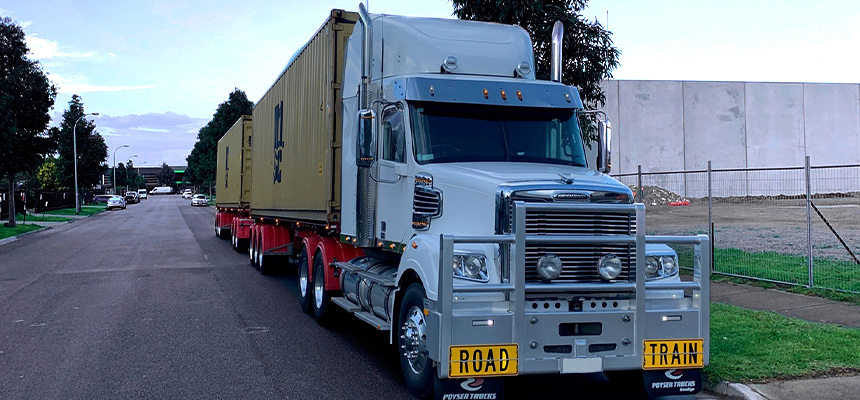 With the AMK route(s) accessing a mixture of Victoria's High Productivity Freight Vehicle network as well as other roads, Advantia's In-Principle Access Support (IPAS) expertise helped to navigate AMK through the IPAS process and clearly explain the various stages involved in securing access. Armed with advanced knowledge of the IPAS stages, Advantia managed the IPAS application for AMK by providing:
Subject matter expert input to design an A-Double consistent with VicRoads A-Double reference vehicles to limit road manager route assessment requirements
Road access brokering services to oversee and coordinate road manager requests and interactions
Assessments of A-Double turning manoeuvres at critical intersections identified by road managers
Following a successful IPAS process, Advantia organised and managed the Performance-Based Standards (PBS) assessment by providing:
Guidance through the PBS Certification process to obtain all required inputs for the PBS assessment
The PBS assessment of the A-Double
With the A-Double PBS assessed, certified and Vehicle Approval issued, formalising IPAS approvals into Permit approvals is often the most sensitive and critical stage of any PBS project given the combination is now in a holding pattern until the Permit is issued. This is where Advantia's access expertise is relied upon, by ensuring Permit applications are complete and thorough and NHVR and road manager contact is maintained until Permit approvals are issued.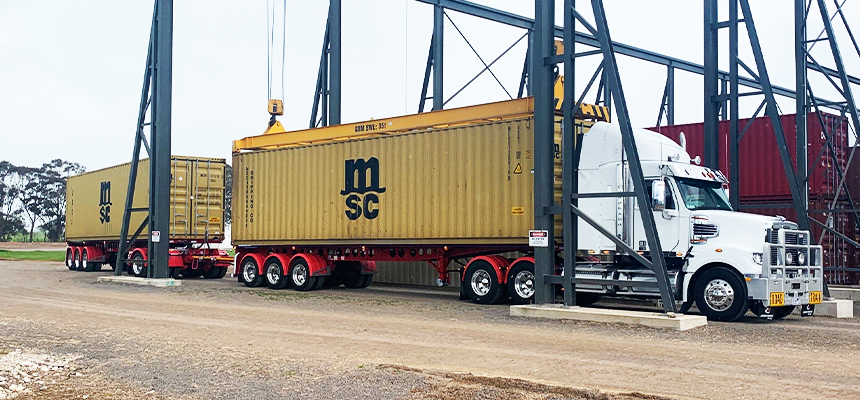 Now that AMK's 33-metre A-Double is operating, the productivity benefits have seen a reduction in the number of Single-Semi trips to deliver the same freight task. With AMK specialising in 40-foot containers, this means every A-Double trip is able to deliver the equivalent of 2 Single-Semis, a 100 percent increase in productivity. This is why Advantia is the go-to partner for PBS access.
Have you been thinking about PBS or heavy vehicle access? Contact Advantia to discover opportunities for your business.