Advantia assists with jurisdictional harmonisation for Class 1 deck height requirements
In early 2020, Advantia was engaged by Transport for New South Wales to examine the current requirements around deck heights in the Multi-State Class 1 Load Carrying Vehicle Dimension Exemption Notice.
At the time, the notice included a NSW-specific clause that when loads exceeded 4.6 metres, a maximum deck height of 1.0 was required. In other jurisdictions, the deck height requirements are set at 1.2 metres for high loads.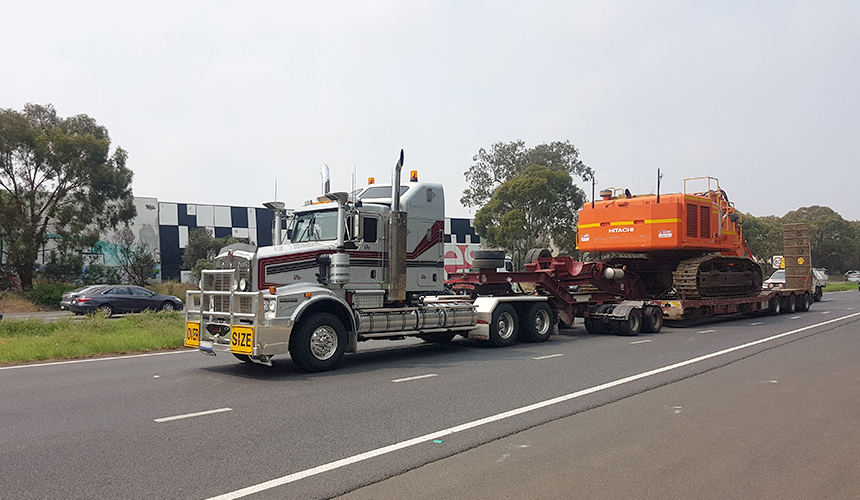 Example of a Class 1 3×8 Gooseneck Float and 2×8 Dolly transport of heavy machinery
While the NSW requirement is achievable through low-profile tyres and articulation of the suspension, it does present a hurdle for cross-border travel and general manoeuvrability while on the road.
Advantia performed industry consultation and a technical assessment of over 140 combinations to examine and quantify the changes in stability that harmonising the deck height would cause. This included different trailers, suspensions and payload types. Advantia's modelling of these vehicles was reinforced by a long history of PBS assessment of heavy vehicles. Advantia's work allowed for decision makers in NSW to have clear understanding of the effects and implications of the decisions being made.
With Advantia's input to the assessment, industry will be happy to note that the recent 2020 Multi-State Class 1 Load Carrying Vehicle Dimension Exemption Notice now has uniform deck height requirements for all participating jurisdictions.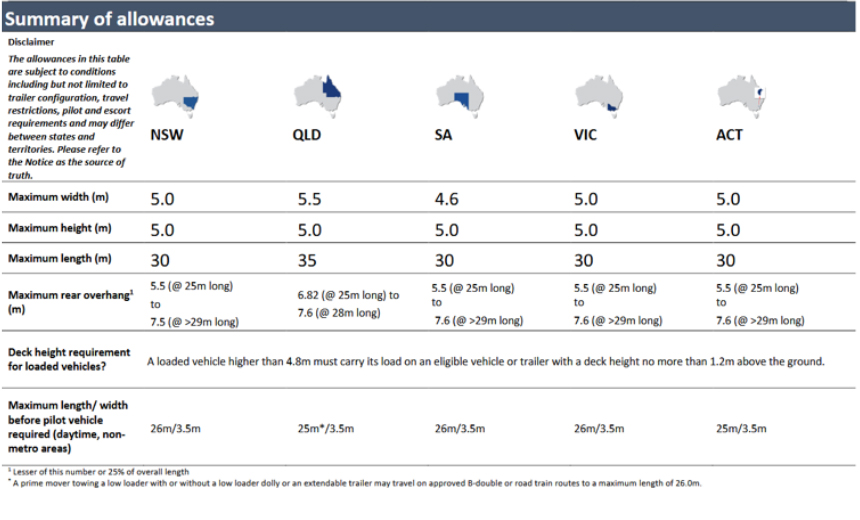 Source: National Heavy Vehicle Regulator
The full notice and accompanying information can be found here.
This presents a significant step forward for operators and Advantia encourages further harmonisation whenever the evidence supports it.
For further information on this, or other heavy vehicle policy, access, and assessment needs, please contact us here.