30-metre A-Double access between Toowoomba and Port of Brisbane is now via Gazette
For the last 8 years, Queensland's Department of Transport and Main Roads (TMR) has approved 30-metre A-Doubles to operate between Toowoomba and the Port of Brisbane via Class 2 Permits up to Higher Mass Limits. Like all permit approvals, periodic renewal is required to maintain ongoing access approval.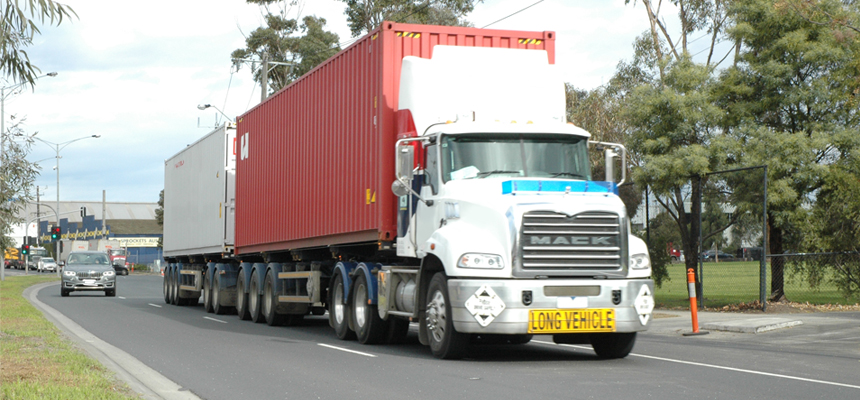 In a move that will reduce the regulatory burden on the heavy vehicle industry, TMR and the National Heavy Vehicle Regulator (NHVR) have published Queensland's Class 2 Performance Based Standards A-Double (Toowoomba to Port of Brisbane) Authorisation Notice 2018. The Gazette that came into effect on 9 October 2018, approves 30-metre A-Doubles on the route up to General Mass Limits (GML) and Concessional Mass Limits (CML) between Toowoomba and the Port of Brisbane provided:
the A-Double complies with one of the 3 reference vehicles;
the A-Double has been PBS assessed;
the A-Double approved mass up to GML or CML is stated in the Performance Based Standard (PBS) Vehicle Approval (VA).
The route follows Queensland's PBS Level 2B approved route along the Warrego Highway, Ipswich Motorway, Logan Motorway, Gateway Motorway, Port of Brisbane Motorway and Port Drive as captured in Map 1 below.
Like all Gazette Notices, a copy must be carried when operating on the Toowoomba to Port of Brisbane route and all conditions as set out in the PBS VA issued for the A-Double combination and in the notice must be complied with.
For existing approved A-Doubles operating between 81.5 and 85 tonnes that have been approved via permit, the operators PBS VA must state TMR has consented to the 81.5t-85t A-Double to operate under the notice. The NHVR plans to release an Operators Guide for Queensland's Class 2 PBS Gazette which will include details on how to update PBS VAs with TMRs consent.
New applicants for 81.5-85 tonne access must apply for access consent via the NHVR Portal and the VA must include TMRs consent and Portal Case Number. Therefore, there is still an initial procedural requirement for 81.5-85 tonne access between Toowoomba and the Port of Brisbane, albeit the approval is contained within the VA instead on a separate permit that requires renewal.
This initiative by Queensland not only benefits the approximately 200 approved PBS Level 2B A-Doubles currently on the route, but also the growing number of 30-metre PBS Level 2B A-Doubles applying for access.
source map: www.tmr.qld.gov.au/business-industry/Heavy-vehicles/Performance-based-standards/Maps-PBS-Scheme-routes-in-Queensland