The Future of Safer Trucks: The Push to 2.55 Metres
In a previous piece, we discussed the potential benefits and challenges of introducing wider trailers in Australia, particularly the idea of extending the maximum width from 2.5 metres to 2.6 metres. Given the Performance Based Standards (PBS) scheme's capacity to approve heavy vehicle widths beyond standard limits, the prospects appeared promising for over-width vehicles.
On the 28th of September, in collaboration with the National Heavy Vehicle Regulator (NHVR), the Australian Government unveiled the 'Safer Freight Vehicles' package. This initiative permits new trucks to have an overall width of up to 2.55 metres, provided they are equipped with a suite of advanced safety features. These enhancements, which include devices for indirect vision, conspicuity markings, advanced emergency braking, lane departure warning systems, and protective side guards for vulnerable road users, represent a significant leap towards fortifying road safety.
The rationale for this change is harmonisation. Synchronization of Australia's heavy vehicle width standards with dominant international markets will reduce the need for costly vehicular redesigns and intricate reengineering for import models. This aligns with a global paradigm shift that underscores vehicular safety and technological progression.
According to the media release from the Federal Government, the move towards wider trucks is anticipated to contribute approximately $500 million to the Australian economy. This boost is expected to come from a reduction in the number of necessary road freight trips, translating to operational savings for businesses and a reduced environmental impact.
Furthermore, this change levels the playing field for truck operators and manufacturers. They will be far more able to equip their trucks with cutting-edge road safety technologies without being disadvantaged by the need to through additional regulatory approval. By granting manufacturers additional space to innovate and prioritise safety, we're paving the way for a safer road environment for all road users.
As this is a change to the overall width limit of trucks, body builders will now be able to fit wider bodies and equipment on the truck. This flexibility increases volumetric payload carrying capacity, reducing the number of truck trips needed for loads that are constrained by volume. As well as this, the changes provide space for imported vehicle equipment designed for overseas markets, such as loading cranes, to be fitted without modification or additional approvals.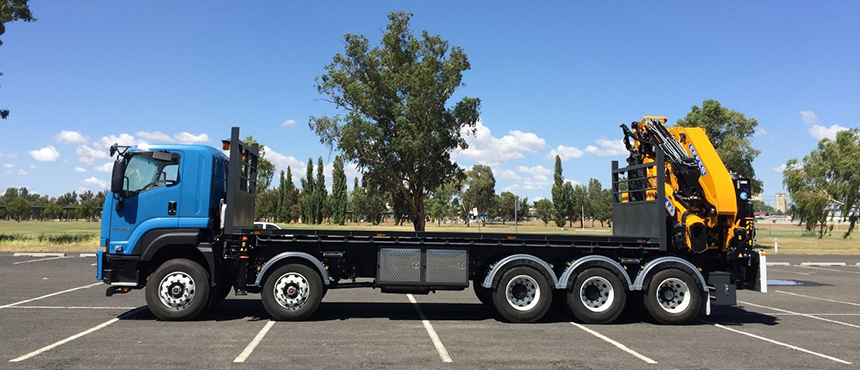 Figure 1: A 2.55-metre-wide truck that will no longer require a PBS approval to operate if it is fitted with the requisite safety technologies.
However, it's essential to highlight that while trucks benefit from this revision, the width limits for buses and trailers remain unchanged. This decision safeguards the local manufacturing industry from incurring unwarranted re-tooling expenses. That said, the expanded range of safety devices which are exempted from overall width limits will also apply to buses and trailers, such as camera and blind spot monitoring systems.
Industry association, HVIA has hailed this development as a monumental leap for the sector, and with the NHVR endorsing this alignment with global standards, the future of the heavy vehicle sector in Australia looks promising.
While this change presents new opportunities for innovation in truck design, it's still important for truck operators to liaise with the registration authority about the necessary road access permits.
This policy shift becomes effective from 1 October 2023. As the industry braces for this shift, businesses and manufacturers are poised to recalibrate and capitalise on this change to the heavy vehicle landscape.
While these changes only allow a truck to go up to 2.55 metres width, the PBS scheme allows any type of vehicle to have a width of 2.55 metres, or beyond. With future generations of trucks slated to be wider, PBS remains the only option for operators to operate trailers with a matching width. If your business could benefit from this, consider partnering with Advantia, a trusted leader with extensive experience in navigating the complex landscape of Performance Based Standards (PBS). Our expertise and commitment to innovation make us the ideal ally to help you harness the full potential of this new era in heavy vehicle standards.
Contact Advantia if you would like to investigate PBS opportunities for your business.