Federal Ministers back PBS reform
Recently the National Transport Commission (NTC) publicly announced that Federal Transport Ministers had approved the NTC's recommendations for improving the Performance Based Standards (PBS) Scheme.
The PBS Scheme has enjoyed significant success since 2007 when it was first implemented. NTC Chief Paul Retter stated, "PBS scheme vehicles offer between 15 and 30 per cent more productivity than conventional heavy vehicles, depending on the freight being carried. This means the same freight task can be delivered with fewer vehicles on our roads and the flow-on effects include reductions in fuel consumption, carbon emissions and road maintenance costs."
However, Paul then goes on to note that the uptake of the scheme had been below expectations, even when considering the benefits shown so far for users of the Scheme.
In May this year the NTC published the findings of their PBS market study and identified two key focus areas, addressing access barriers and updating the standards to address technology changes.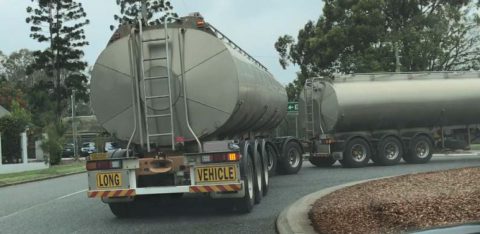 Addressing access barriers
Access barriers have been one of the largest hurdles for PBS vehicles. Advantia has worked extensively on this topic, preparing the Austroads report titled Local Road Access for High Productivity Freight Vehicles. To this end the NTC has recommended the following:
That the states and territories will identify PBS networks for each of the heavy vehicle access levels, with National Notices published by the National Heavy Vehicle Regulator (NHVR) by the end of the 2020/21 financial year.
That Austroads in partnership with the NHVR will harmonise the assessment of infrastructure by Road Managers when making access decisions. This will include developing and publishing a national guideline and training resource by the end of the 2019/2020 financial year.
Addressing technology changes
The NTC also noted that while the PBS Scheme as it currently exists was implemented in 2007, development on the Scheme has been underway since the 1990s. As such, many of the standards were developed without consideration for the heavy vehicle technological advancements of the past 20+ years. To this end the NTC has recommended the following:
That the NHVR will review and update the standards to consider both existing and future technologies. In addition, consideration will be given to the management of tyres, whether PBS levels are required, and how to assess amenity, public health, and environmental impacts. A review will be required every seven years, with the first review completed by the end of the 2018/19 financial year.
That the NHVR with support from the states and territories will develop a comprehensive and continuing communication plan. The communication plan will aim to publicise the benefits of the PBS Scheme, and to educate the industry and wider community on how to get the most benefit out of the PBS Scheme. No specific date has been given for this implementation.
The full media release and NTC policy paper can be found on the NTC Website. For further information on PBS or heavy vehicle access, please contact Advantia.